perfluorinated ion exchange membrane N4110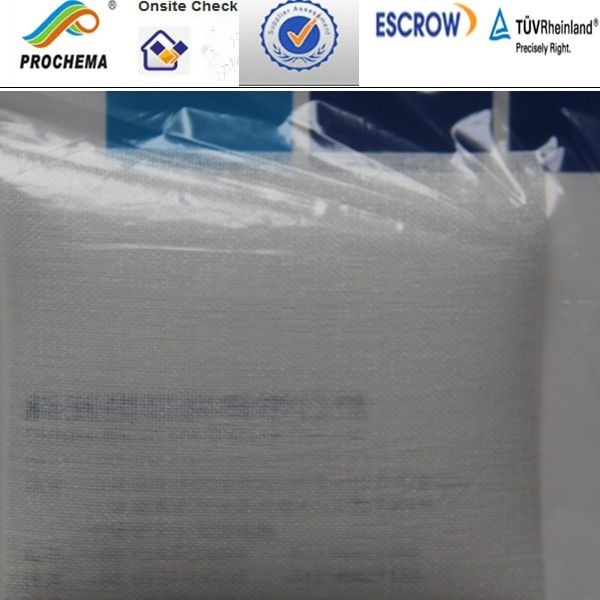 Price :
USD 1,095.00
/ Square Meter
MOQ : 5 Square Meter
Business Type
Manufacturer, Exporter, Supplier
Model Number
N4110
Brand Name
prochema
Purity
99%
Click to view more
Product Details
Function
producing biofuel cell, chlor-alkali and electrolysis ,
Electrolysis membrane , chlor-alkali membrane ,Perfluorinated ion exchange membrane N4110
Introduction :
N-41X is hybrided by high strength PTFE fabric and Perfluorinated ion exchange Resin. Thus our film has many outstanding features. It not only has the high tensile strength ,high selection,isotropy,high conductance;but also has the effect of self-humidifying and with low Linear Expansion.

Application:

It has the good performance in Fuel Cell ,Vanadium batteries,electrolyzer,electrodialysis,electochemical sensors as the solid electrolyte film .

Thickness and Weight :

Type
Thickness (um)
N-417
175
N-4110
250

X can be 5-20mil , Special thickness and size ,please contact us.

Size:

Length x width : 600x600 800x800mm 500x500mm 300x300mm

Sample:100x100mm USD50pcs

N series Performance :

Performance
Numerical
Method
Tensile strength
40MPa (23oC,50% RH,Isotropy)
ASTMD885
Tensile Modulus
630MPa(23oC,50% RH,Isotropy)
ASTMD882
Linear Expansion
2±1%( 23oC,from50% RH,to water soaked)
ASTM756
Water Uptake
50±5% (100oC,1h)
ASTMD570
Conductivity
0.1Scm
25oC,zawodzinski
Equivalent weight
1000geq
Test method designed by Factory
Looking for "
perfluorinated ion exchange membrane N4110

" ?
Square Meter